Money that Ashley Bribed J.T. with Identified
In our review of the first season episode Family Politics, I asked whether the money Ashley gave J.T. to quit the school presidential race was American or Canadian currency. Well, loyal Degrassi fan, Tom Hanley recently sent us the following email showing us that he indeed knows the score.
Date: 4/1/2005
From: tom hanley
Subject: Episode 3 Season 1 money identification

After hours of research I have 99.9 percent prrof that the money used in Degrassi Season 1 Episode 3 is American. But what I can't figure is, why? I have attached my research to this email.
Wow. So that solves that: Ashley indeed gave J.T. eighty dollars American to drop out of the election.
Thanks for figuring this out for us, Tom. I hope you didn't have to take too much time out of your otherwise productive life to put this together for us. woot woot.
---
Date: 6/24/2005
From: Whitney
Subject: Money that Ashley Bribed J.T. with Identified as Canadian actually    

After looking at your examples on the site, the money just didn't seem quite American. I've looked at American money for quite a long time now . . . always hoping I had wads of 20 dollar bills. The bill in the show seems to have some sort of building that is not our White House. I think the bill is, in fact, Canadian. My evidence is posted here (and saved as an attachement in case that doesn't work). I think this proves that Ashley and JT are cheap, because I'd be demanding more than 40 Canadian dollars since their exchange rate makes it worth about . .. nothing.

This is the version, from what I would guess the mid-90s that looks most like the bill in Degrassi.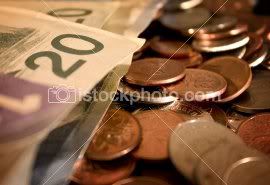 This is an older version of the Candian 20 dollar bill. The version you have is from 2001, which probably would have been filmed before the new note was released.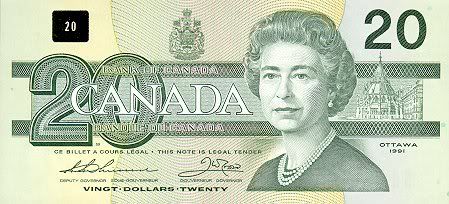 Best Regards,
Whitney
Life is not, and never has been, a 2-0 home victory against the league leaders after a fish-and-chip lunch. ~Nick Hornby, Fever Pitch
Well it looks like another blow has been struck in the great Degrassi money controversy. It fills me with joy that there are people out there trying to figure out if it was American or Canadian money being used, rather then doing something productive.
by Billie Green & Johnny Dangerous